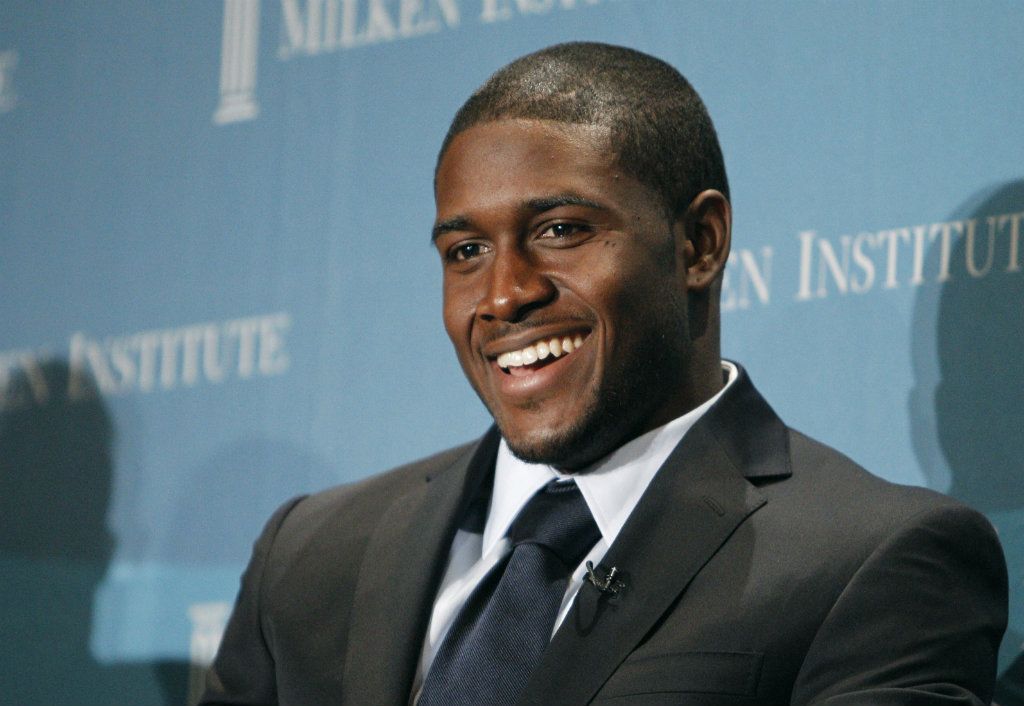 Week 8 Thoughts...from England!
POSTED BY: REGGIE BUSH in BLOG
It's been an exciting week here in England… some guys don't like to travel this far for a game but I think it is a great opportunity to showcase American Football. More people here watch football than we think, and I believe the NFL is doing a great job of promoting the sport overseas. At the end of the day it's just another business trip, we still have a job to do and we need to stay focused. It's going to be a tough matchup against a Falcons team that is much better than their record indicates.
This team is continuing to improve every week… this is still a new offensive scheme and we are continuing to learn the system. We've had some hiccups, not one thing to pin point, it's been a little bit of everything, honestly. A wrong assignment here, a missed block there, one wrong step by the back. All these little mistakes are the difference between a misfiring offense and a fully functioning one.  I know once we find our rhythm, we'll be in a much better place. Having a few injuries across the board hasn't helped either. Hopefully with the bye next week, a few guys have the chance to get healthy.  You have to remember what we accomplished last year. That hasn't just died away, it's still here. I wouldn't want to run behind any other O-line.
For me, it's just about getting as fit as possible. I don't remember the last time I was 100% fit, but that's the nature of the sport… everyone's like that. You learn to play through injuries and still produce your best no matter what. Over the years I've learned to be smart about it. Don't do too much if I know I can't… just work all week to be as prepared as possible. I'm just taking it day by day… going to try my hardest to get out on the field Sunday and help my team win.
As a team, we know we can come away from England with the win. I think that's important heading into the bye week. It's time to start producing on a consistent basis… wouldn't say it's time to panic, but it's certainly time for a sense of urgency.