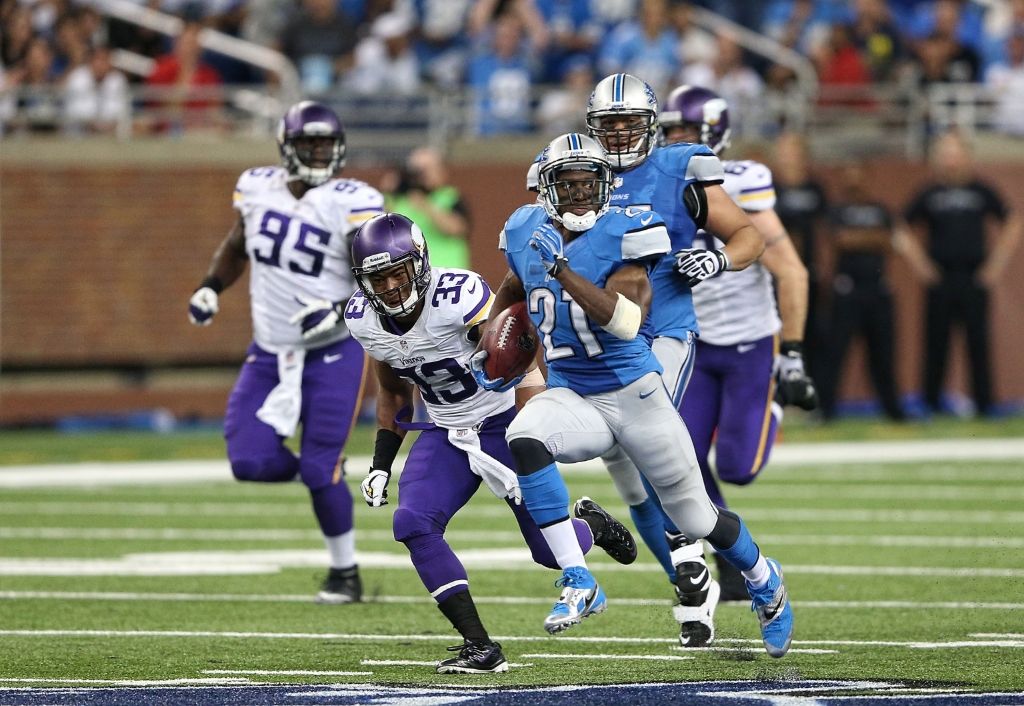 Morning Roar: A change in the Lions stretch
POSTED BY: REGGIE BUSH in NEWS
ALLEN PARK, Mich. -- One of the most noticeable things about the way Jim Caldwell has had the Detroit Lions practice over the first week-plus of training camp has been the team's efficiency.
Rarely has a practice reached two hours, let alone go beyond it. One of the reasons why was explained last week by Glover Quin, who said the team is given a certain amount of plays to run and the sooner they nail it, the better. On Monday, Lions' running back Reggie Bush revealed another reason.
The Lions are handling all of the stretching and typical warmup activities on their own and not on the field with the entire Detroit roster -- cutting down time.
"But I kind of like it this way because it seems like practice goes quicker," Bush said. "We're not warming up. We're not stretching and that usually takes a good 30 minutes. It kind of makes the practice feel a little bit longer and drawn out.
"We go straight to work and it's good. I like that."
Bush likes this in particular because he sees it as another way Caldwell is instilling a work ethic and trust in his players. He is giving them the added responsibility to not only make sure they are prepared, but taking care of themselves as well.
"That's just one of those things, treating us like men," Bush said. "Putting responsibility on guys, make sure you stretch before you come out. We're not going to stretch you. You have to come out here early enough to do it on your own, or do it in the locker room. However you choose, everybody does it differently."
By | Michael Rothstein